VNG Solutions, a subsidiary of VNG, recently signed an Agreement with Infinite pl, a prominent logistics-led tech company in the Kingdom of Saudi Arabia.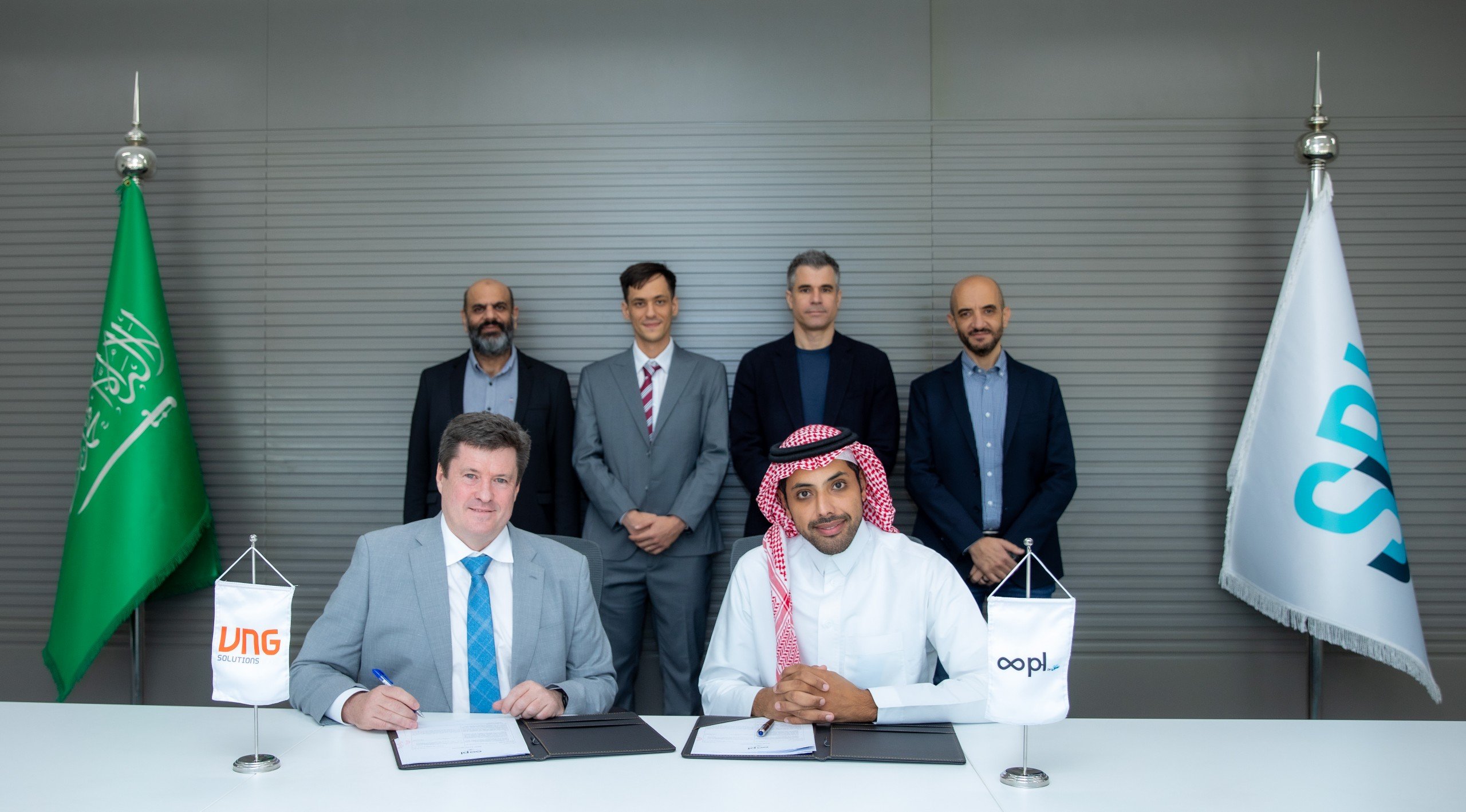 Infinite pl launched by Saudi Post | SPL with a vision to become a Digital Logistics pioneer, enabling Saudi Arabia to become a global logistic hub connected to the World, enriching the experiences of government, businesses, and residents through innovative and digital solutions. We believe that there are infinite opportunities to build digital solutions across Logistics and adjacent industries, predicated on harnessing the power of data and platforms. Tapping into an ecosystem of world-class leaders and visionary entrepreneurs where we apply innovation, strategy, design, and data to transform businesses, drive growth, and orchestrate digital products building and ventures creation by Saad AlQahtani - SVP, Growth and Ventures.

The Agreement serves as a strategic framework to foster collaboration and explore mutually beneficial business opportunities in digital transformation. Through this partnership, VNG Solutions and Infinite pl are committed to delivering world-class digital solutions and IT services to enable the Kingdom of Saudi Arabia's digital transformation journey.

Gary McKinnon, Senior Director of Business Development and Managing Director of VNG Solutions, expressed his enthusiasm regarding the collaboration, "For VNG Solutions, this represents a pivotal moment, as it signifies the foothold and realization of VNG in the Middle East and reinforces our dedication to this high-growth region".